Tips for Planning an Out of Town Golf Trip
Planning an out of town golf trip? Good! You should be. And if you're not- heck, you should consider it. All golfers deserve an out of town golf trip. What's better than a great change of scenery while checking out an awesome new golf course? Plus, did you see our post on the Three Most Expensive Golf Courses in the US? There are so many great places that are worth taking a vacation to visit.
There are a few factors that come into play when it comes preparing appropriately for a golf vacation. Here, we share our tips for planning the ultimate out of town golf experience.
Choose wisely…
When it comes time to select the guys you want to go with, make sure you think twice. Not everyone has the same idea of what a good time is, so make sure you consider like-minded individuals that are sure to enjoy the whole trip.
Reconsider booking a hotel…
Hotels can be great, they are everywhere and readily available- but if your plans allow, why not check out a golf villa or a vacation condo? Sometimes, you may even be able to find a better deal than a chain hotel- especially if you and the guys plan to split the costs. Besides, it's nice to have a kitchen on call in the event you want an after hours snack.
Plan ahead, but stay flexible.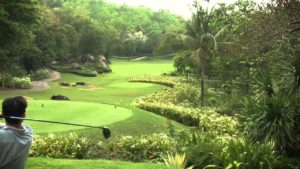 If you are planning an out of town golf trip, it really helps to plan ahead. Not only will you have a better selection of tee times, but you may also get access to special package pricing. Do your research and plan in advance for the courses you want to check out. If you stay flexible in your arrangements, you may consider the off tee times as many courses offer discounts for those as well.
So how about it? Ready to plan that out of town golf trip? Don't forget to stop by World's Hottest Drivers to pick up an illegal driver for that trip. Why not increase your drive while enjoying that much needed vacation?