3 Of The Most Expensive Golf Courses
Curious to find out where some of the most expensive golf courses are? We were too! Whether it's a lifelong dream of yours to play one of these impressive courses or you just like to window shop, we have collected a list of some of the most expensive golf courses to play in the U.S. Some offer discounts and others may offer a seasonal rate. Either way, plan on paying a pretty penny- or a spare limb- just to tee off at one of these spots.
Shadow Creek Golf Course $500
Starting off our list of the most expensive golf courses is none other than Shadow Creek. Shadow Creek is a Vegas Oasis and widely known for the high rolling golfers that frequent the place. Only a small number of groups are allowed to play per day- as the staff wants their guests to feel as if they have the course to themselves. The rate is unable to be discounted and the only way to tee off is to stay at one of the MGM properties on the Vegas Strip. But hey, at least you get complimentary round-trip limousine transportation. Shadow Creek prides itself as being a very discreet, mysterious and highly sought after golf course. It's commonly referred to as the Area 51 of golf courses, hence its position at the top of our list!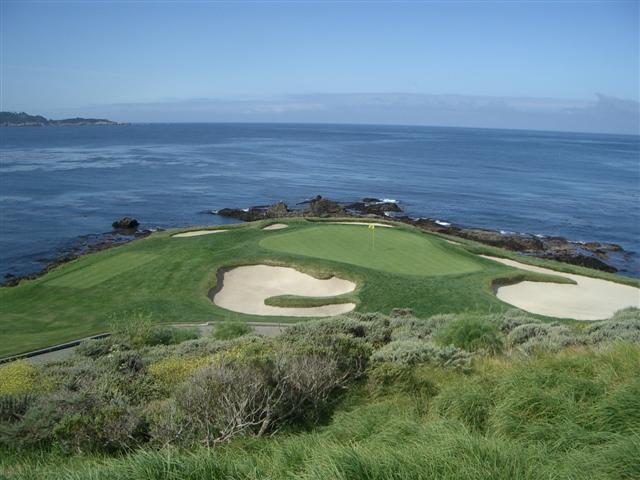 Pebble Beach $495
Taking the number two spot on our list of the most expensive golf courses is the California gem, Pebble Beach Golf Links. Located right on the coast, this golf course offers breathtaking ocean views that are nothing short of its pricey rate. Golf legends have played this course since its opening and it never fails to bring a thrilling and unique challenge to those who have the privilege to play it. It has been the site for countless renowned tournaments and continues to attract players from around the world.
Pinehurst No. 2 $450
Serving as the site of more single tournament games than any other golf course in America,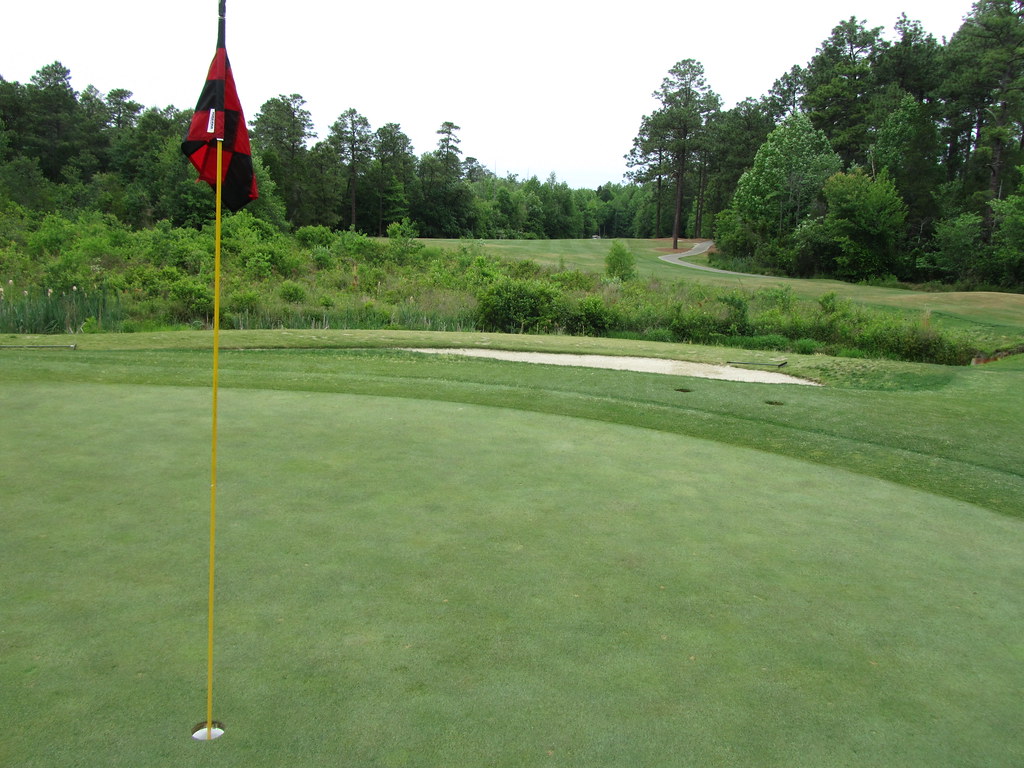 Pinehurst No. 2 rounds out our list of the most expensive golf courses. Decently challenging-even to the  most skilled players, Pinehurst is unique in its beauty and impressive layout. The high priced rate can be reduced by booking a package at the Pinehurst resort and may also be discounted depending on the season.
So how about it? Thinking about planning a trip to one of these high-end and notorious golf courses? We don't blame you! In fact, don't forget to bring along a World's Hottest Driver to really send your ball sailing across that pricey course. Then you can really show everyone who has the hottest swing (wink.. wink..)